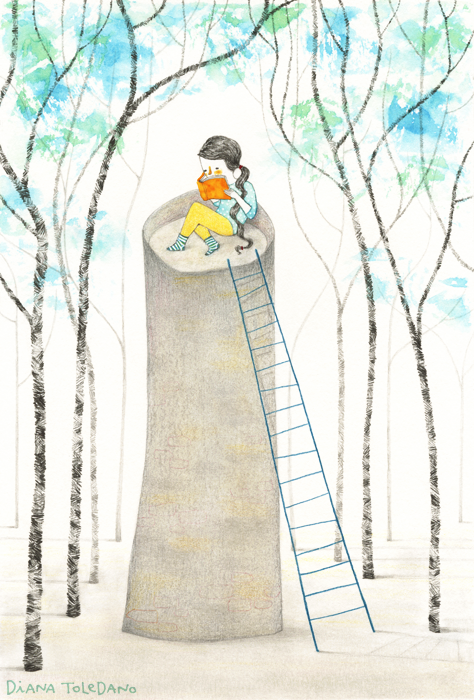 OLDER WORK
Can you see how my style has changed over the years? These are some of my favorite projects from the beginning of my career (from 2010 to 2014). I'm keeping them here to remind myself (and others) that there is always room to grow.
These mixed media illustrations include both personal works & commissions.
WOMEN'S RIGHTS
My first book: "La mujer no es un cuento" – A compilation of short stories promoting women's rights and gender equality.
Published in 2011 by LEGACOM and the City Hall of Leganés (Madrid, Spain). Written by various authors. Illustrated by Alberto Linares and Diana Toledano.